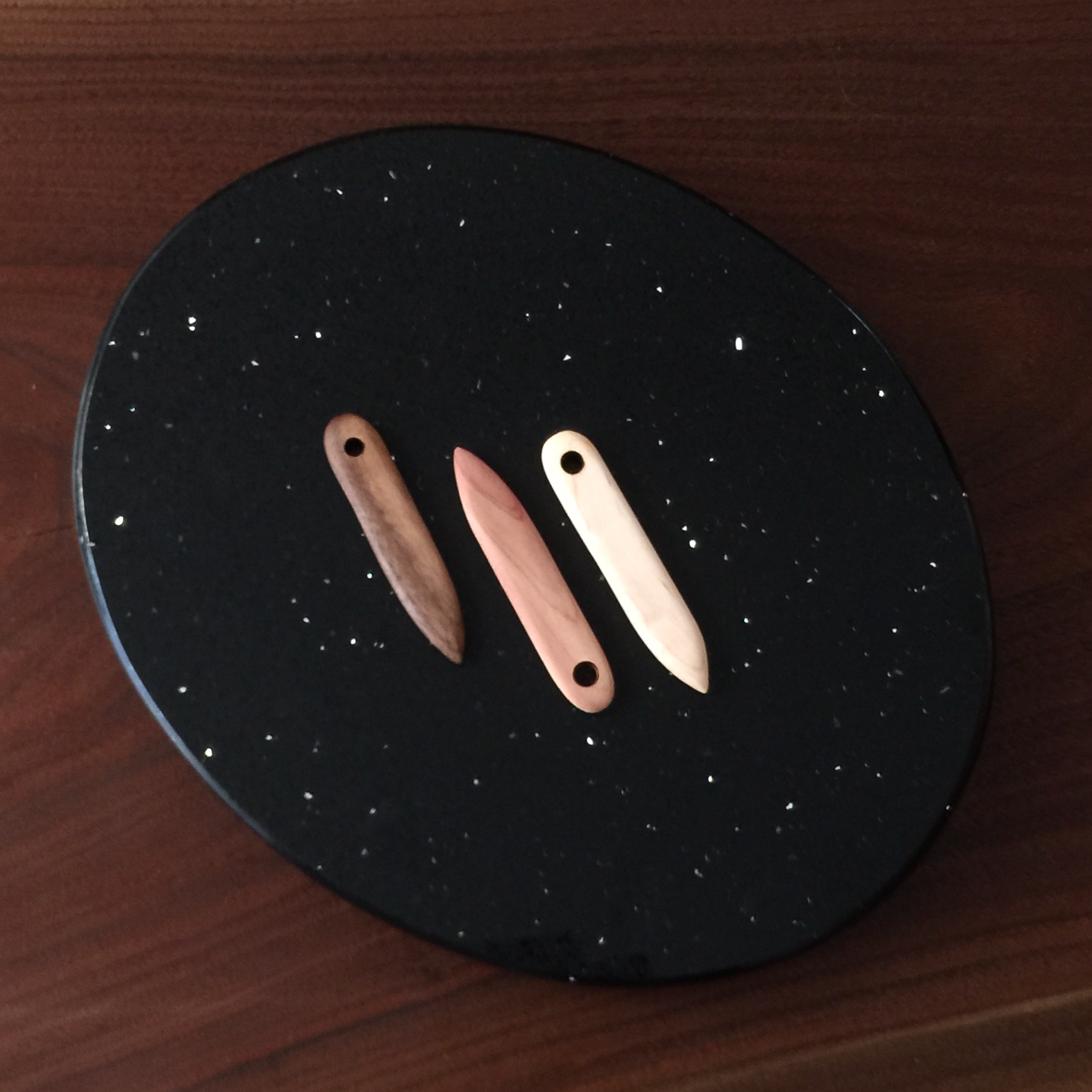 4" weaving needle
Details
These weaving needles are crafted by hand. Each needle is unique, sanded to a smooth finish, and rubbed with some mineral oil. These needles are offered in a selection of walnut, red cedar and curly maple wood. Each needle measures approximately 3.75" to 4".
You can choose to have your weaving needle packaged in one of our beautiful laser-cut wooden box. Each wooden box measures 5" long by 1.5" high. These boxes are ideal of storing other small tools.
Please note that this listing is for one needle.